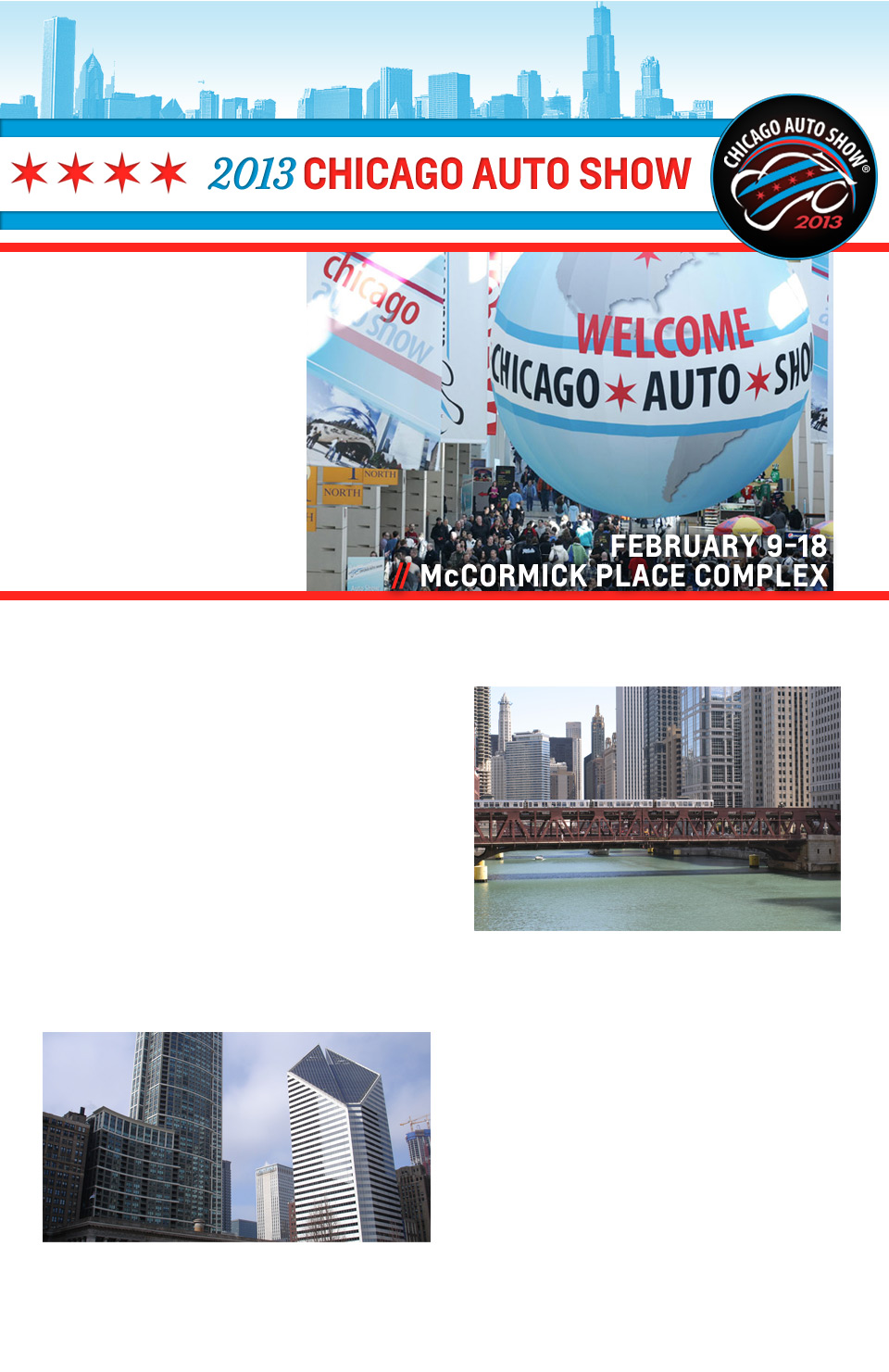 Let Chevorlet of Naperville take you to the Chicago Auto Show
Starting in 1901, the Chicago Auto Show is the most annually held automotive exposition in the world and the 2013 edition running February 9-18 at the McCormick Place Complex will mark the 105th time the show has been put on for the automotive fans. Chevrolet of Naperville will be offering discounted tickets to the auto show. The supply of discounted tickets is limited so anyone interested should fill out the form at the top of the page and a representative from Chevrolet of Naperville will contact you with confirmation information.

Because of the more than one million square feet that is available at the McCormick Place Complex, the Chicago Auto Show has the distinction of being one of the most interactive automotive events of the year. Starting a few years ago a few of the auto manufacturers have taken advantage of the space available and set up interactive courses where the public can drive or at least ride in some the vehicles that are on display. Also there will be a series of video simulators that will allow people to test various skills in a virtual environment.
What's on Tap in Chicago?
There will literally be thousands of exhibits for you to visit at the 2013 Chicago Auto Show. Among the most anticipated events will be the world and North American debuts of several vehicles from both American and foreign auto manufactures. In addition to unveiling new models, many manufacturers will be showing off several concept vehicles that end up being the future cars, trucks and SUVs that we all end up driving. And of course there will many vendors on site that will have information (and maybe free samples) on a whole host of automotive products that could be a total game changer.