2014 Chevrolet Impala in Aurora IL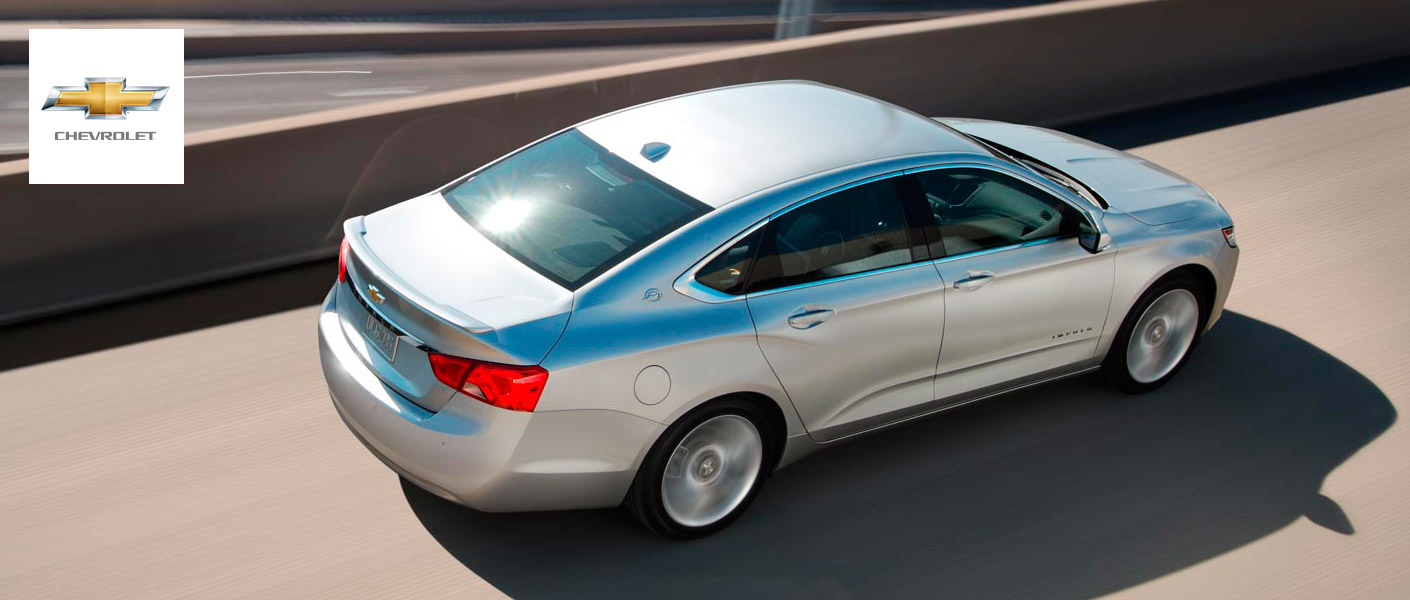 Refined Style Inside and Out on the 2014 Chevrolet Impala
The Chevrolet Impala has spent the last 50 years as one of the most iconic nameplates for Chevrolet and General Motors. In that time the Impala has become a flagship product, with its fans eagerly awaiting the release of the newest model. The 2014 Chevrolet Impala in Naperville will be arriving at the Chevrolet of Naperville showroom around the beginning of spring. You can take this time to get information from our sales professionals about the newest vehicle to wear the Impala badge. Among the first things that will be noticed about the 2014 Chevrolet Impala in Naperville is the totally refreshed exterior that is as much about style as it is about functional design.
Featuring 20-inch wheels, drivers will notice a calm, quiet and composed driving experience thanks to the abundance of luxury materials and upscale wood and chrome accents that portray business, yet fun environment. While a quiet cabin environment was certainly a goal in the design of the 2014 Chevrolet Impala in Naperville, you will not feel isolated from the outside world thanks to responsive steering characteristics. The controls of the newest Impala have been laid out with ease of use and driver comfort at the forefront of purpose. The intuitive layout will make first time drivers of the 2014 Chevrolet Impala in Naperville; feel like they have been driving this car for years.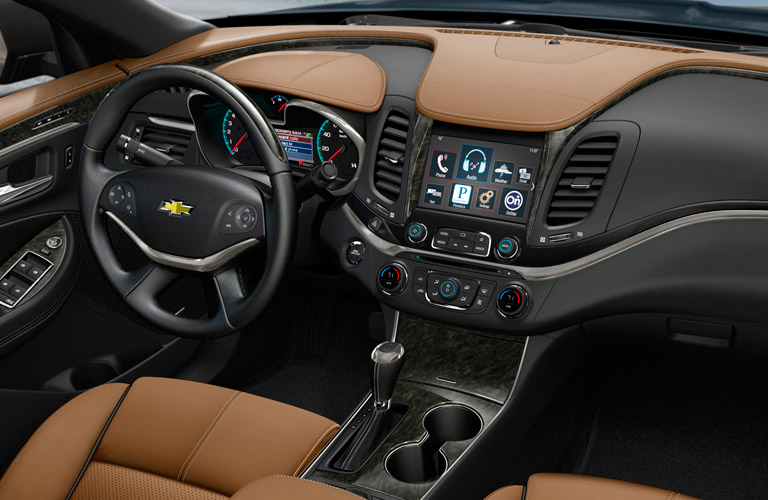 Performance, Safety and Fuel-Efficiency Converge
The 2014 Chevrolet Impala in Naperville comes with three different engine options that make finding the perfect balance between performance and fuel savings much easier. The standard engine option is a 2.5-liter, four-cylinder engine that produces 195-horsepower while scoring 31 miles per gallon on the highway, according to Environmental Protection Agency estimates. There is also a more fuel-efficient option that comes as a 2.4-liter, four-cylinder engine that gets 35 mpg and will still turnout 182-horsepower. If raw performance is what your needs dictate, the final engine option features a 3.6-liter V-6 that will give you 303-horsepower and has a 0-to-60 time of 6.8 seconds. However, even with all of this power at your fingertips, the V-6 option will still get 28 mpg. That is more than a respectable trade off for a family sedan that can give you more than 300-hp.
The suite of active and passive safety features is almost staggering in the 2014 Chevrolet Impala in Naperville. Because of the use of high-strength steel, you can be sure that if you are ever in an unfortunate crash, that you and your family will be kept as safe as possible. Regardless of what trim you choose for your new Impala, there will be 10 airbags that will come standard. Also available is an array of passive safety system. There are visual and audible warnings that will show when systems like Lane Departure and Forward Collision are activated. Also the 2014 Chevrolet Impala in Naperville has adaptive cruise control that uses radar technology that will match the speed of your car to the ones in front of you to maintain an minimum distance.