2017 Chevy Spark – Naperville, IL
Perhaps the biggest change for the 2017 Chevy Spark in Naperville, IL — and maybe the most disappointing for some — is that the Spark EV has been discontinued for this year. Now, it's just a gas-powered hatchback. Undoubtedly, the Bolt EV will prove to be a much more effective replacement for Chevy. Getting rid of the EV must mean that Chevy was able to focus on revamping the gas-powered Spark for 2017, correct? Wrong. Since the Spark experienced a full redesign for the 2016 model, the 2017 model carries over relatively unchanged. So, it still retains all the great qualities the previous model had: smart performance (with a city-friendly design), a high-tech ride, and advanced safety features.
Let's take a look at why the new Sonic is much more than just a fun design, and what makes it such a great small car.
27.2 cu. ft.
Storage Space
Smart Performance
The same engine carries over from the last model, which means the 2017 Chevy Spark also has smart performance. It uses a 1.4-liter four-cylinder engine, rated at 98 horsepower and 94 lb.-ft. of torque. While that seems like a pitiful amount of power, don't forget that 1.4-liter is more focused on fuel-efficiency instead of pavement-pounding power. Also, the Spark is just over 2,300 pounds soaking wet, not a lot of car to move in the first place. Even though the below-average 0 to 60 mph time of 11.3 seconds was declared for the 2016 model, the 2017 model is still in good shape. That's still (depending on the vehicle) going to get you onto the highway faster than a heavier car or truck, and the hallmark of the Spark is fuel-efficiency.
Chevy rates it 2017 Spark, outfitted with a nine gallon tank, at 29 mpg city/38 mpg highway with the standard five-speed manual transmission, and 30 mpg city/38 mpg highway when equipped with the automatic transmission.
Smart Design
What else does the small size of the Spark contribute to? A smart design. In particular, a city-smart design. It's light, zippy, and short — perfect for a city environment. Whether that means fitting into tight parking spaces, or trying to change lanes quickly. With a car this size, you're guaranteed to fit into places that larger cars — even a compact sedan — couldn't. Even if you don't live in a city, the smaller design is helpful all around. For instance, the ability to fit into tighter parking spots (like in a cramped mall parking lot) is beneficial regardless of where you reside.
As a quick side note, the design is also helpful from a storage standpoint as well. Since it's a hatchback, storage space is larger than a sedan of this size would be, coming in at 11.1 cu. ft. with the rear seats up, and 27.2 cu. ft. with the rear seats folded down.
A High-Tech Ride
For the 2017 model year, consumers won't even look at a new car unless it has all the latest and greatest technology stuffed into the cabin. Which is why the new Chevy Spark is as up-to-date as can be.
Phone Connectivity
Kicking things off, the new Spark is one of the vehicles that supports both Apple CarPlay and Android Auto. Regardless of which side of the fence you sit, you'll be able to unlock your phone's full potential when driving. That means playing music, getting directions, accessing a calendar, sending or receiving messages, and even making hands-free calling – all through the Chevrolet MyLink display.
Chevrolet MyLink
Speaking of MyLink, this is arguably one of the best Bluetooth connectivity systems currently on the market, and completely operated through the Spark's 7-inch diagonal touchscreen display. What does it do? Organizes and integrates your technology so you can have a safe and fun ride. It comes with features like SiriusXM Satellite Radio, Stitcher SmartRadio (over 65,000 radio shows and podcasts), and Pandora Internet Radio via your mobile app. It also acts as your command center, and provides things like Siri Eyes Free for iPhone users, along with OnStar turn-by-turn navigation – a program which sends directions from your mobile phone directly to the Spark.
OnStar 4G LTE Wi-Fi
Even if your phone is connected to the MyLink display, using mobile apps like Pandora will still eat up data. Which is why if you have an OnStar subscription (free 3-month trial when you buy the Spark), you'll have access to a 4G LTE powered Wi-Fi hotspot, with the ability to connect up to seven devices. Not only will you have internet (practically) wherever you go, but you'll also have a stronger and faster connection than just using data on your phone.
myChevrolet Mobile App
The myChevrolet Mobile App is another feature that blurs the line between your smartphone and the technology provided by your car. With this app, you can control the Spark from virtually anywhere with your phone. You'll gain access to functions like remote locking and unlocking, remote start to turn up the heat on a cold day, and you can even set parking reminders. Viewing diagnostic information is also a possibility, and activating your horn and lights can be helpful from a distance when searching for your car in a parking lot.
In other words, it's everything you need for successful mobile interaction with your vehicle.
Advanced Safety Features
Just like all new Chevys, the 2017 Spark takes the "prevent, protect and respond" approach to safety. With each of the Spark's safety features (whether advanced, basic, standard, or optional) slotting under one of those three categories.
Prevent
What's the best way to deal with an accident? By not having one in the first place – Chevy's ultimate goal, courtesy of the brand's preventive safety features.
A standard rear vision camera leads the charge in this regard, and allows drivers to see what's directly behind the vehicle before backing up. If you couple that with rear park assist, then radar sensors can detect any objects crossing behind your vehicle from either side, warning you that it isn't safe to back out. Forward collision alert works in a similar manner, and will tell you if another car is getting too close to the front of your vehicle. Lane departure warning will alert you if an unintentional (changing without activating blinker) lane change has been performed.
Protect
Sometimes, accidents still happen.
If that's the case, you'll appreciate the Spark's 10 standard airbags, and high-strength steel safety cage surrounding the entire cabin. Essentially turning the Spark into a steel-reinforced pillow-fort during the event of a collision.
Respond
After a collision, you might not be able to reach your phone to call 911. Or, you might be incapacitated. Unfortunately, that's the reality of the situation. But, the OnStar Guidance Plan with Automatic Crash Response is there to help you out of scenarios like this. After sensors detect a collision has occurred, the Automatic Crash Response will immediately connect to an OnStar Advisor, who will then ask if you need help. If you say you do (or are unable to respond) that advisor will send emergency services to your location via high-accuracy GPS. That way, there is no delay for you or your loved ones who might be in need of help.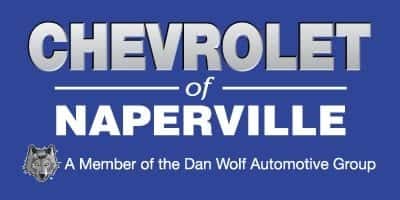 Chevrolet of Naperville Sparks Customer Satisfaction
Looking for a dealership in Naperville, IL that stocks high quality new and used cars, loves giving back to its community, and guarantees customer satisfaction? Then Chevrolet of Naperville — part of the prestigious Dan Wolf Automotive group — is the place for you.
Apart from the 2017 Chevy Spark, we stock all the other latest and greatest Chevy models, like the Silverado, Malibu, and Cruze. But, we're about more than just selling high-quality new and used vehicles. We also enjoy giving back to our community. The biggest way we do this is through the Turning Pointe Autism Foundation, founded by the son and daughter-in-law of Dan Wolf in 2007. Since then, we've pledged to help support families that manage the challenges of raising a child with autism.
If that doesn't put a smile on your face, we guarantee that a visit to our dealership will. We always give our customers our full attention. Whether you're talking to the sales team or a general manager, we'll make sure your needs are met.
These are just a few of the way Chevrolet of Naperville is out to change the car buying experience for our valued customers.