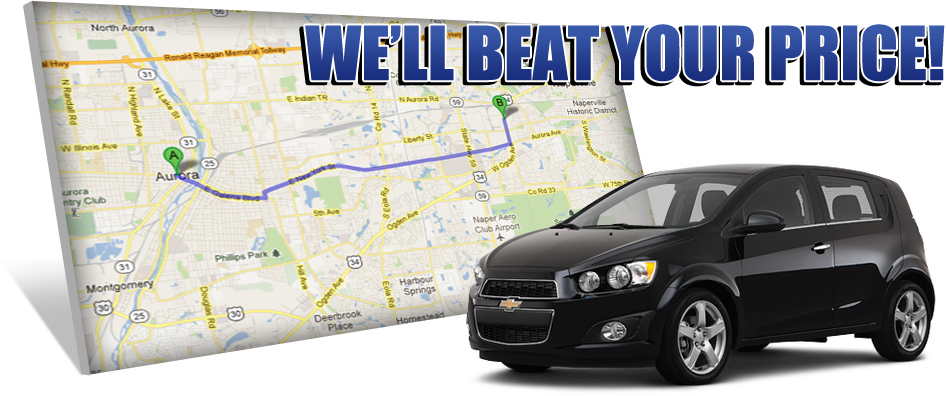 Get your best offer in writing and we will beat the out the door price including sales tax. Don't get tricked into thinking that your best price is somewhere else because of a lower sales tax

Aurora, IL Chevy shoppers are some of the most important customers that we have in our store and we see them often. While we regularly have customers from Aurora coming in to find a great Chevy dealer near Aurora, one of the things we routinely hear is that they can get a better deal elsewhere. This is simply not true. While there may be cities with a lower sales tax than in Naperville, we will make sure that you get the best price out the door. All you have to do is bring in the best offer in writing and we'll make sure that we beat that price. You'll get all the selection and incentives that Chevrolet of Naperville customers have grown accustomed to, and the best price guaranteed.

Don't miss out on finding one of the best Chevy dealers in Aurora, IL. We are located very near Aurora and are honored to support customers coming from that wonderful city. Our dealership has a large selection of both new and used cars near Aurora and we would love to show them to you. We carry the entire Chevrolet lineup and have all the new models including the Chevy Spark and Camaro.

Hurry in to our store and get the best deal you can on your new Chevy. It is our guarantee and we want to make sure that we continue to serve as your local Aurora, IL area Chevy dealership.