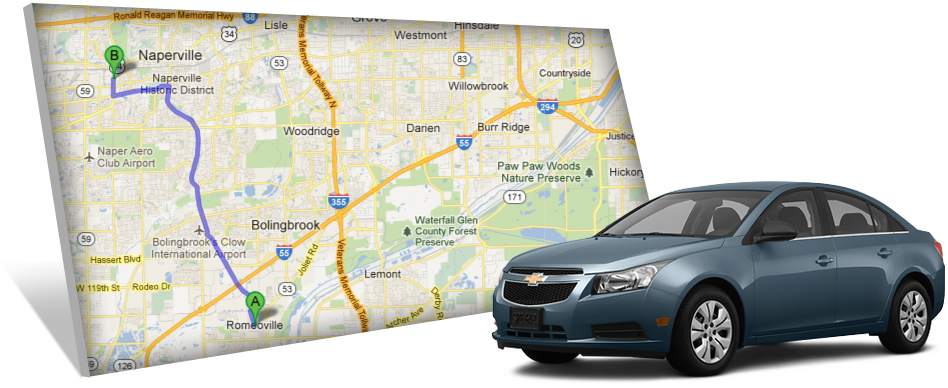 Visit Our Chevy Dealer in Plainfield, IL For Your Next Car
Have you been having problems finding a great deal at a Chevy dealership in Plainfield, IL? If so, then you need to come in to our dealership. Here at our store, you'll find the entire lineup of Chevy vehicles near Plainfield with hundreds of different trim levels and options. We carry a huge selection so that when you walk in the door looking for a new car, you can walk out with your keys in hand. The amount of vehicles on our lots is astounding and we will make sure that you get the perfect vehicle for you. Quality and service is our business and we want to provide our customers with the best Chevy dealer near Plainfield, IL that they can find. Stop in soon for your next Chevrolet.
Best Price on a Chevy in Plainfield, IL
At our Chevy dealer near Plainfield, IL we offer the best out-the-door prices on new vehicles that you can find. We want to ensure that our customers leave our dealership happy and content with what they've spent and what they've gotten. If you have found a better price out-the-door somewhere else, bring it in print and we'll beat that number. You will not find a better price on a new Chevy in Plainfield, IL than at our dealership, so hurry in and visit us. Many other stores advertise a lower sales tax to get a better price, but don't let that fool you. Our store will be sure to send you out the door with the best deal on the best cars that money can buy.
Quality and Service at our Plainfield Area Chevy Dealership
Quality and Service at our Plainfield Area Chevy Dealership
At Chevrolet of Naperville you will find some of the best service and vehicles around. We pride ourselves on bringing great vehicles to great people and we want to help you get your next Chevy in Plainfield, IL. The next time you need a new or used car near Plainfield, IL, hurry in to our dealership and get the best deal in the area.