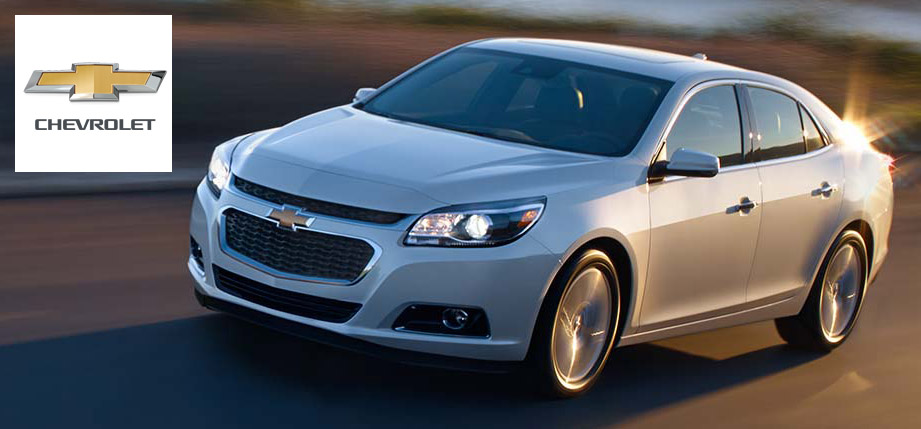 2014 Chevy Malibu in Naperville, IL
The 2014 Chevy Malibu in Naperville, IL has received an upgrade on the exterior to make it a part of Chevrolet's cohesive sedan design. This means that the new Malibu shares several aesthetic elements with the other Chevy passenger models like the Impala, Cruze and the upcoming SS. One of the outstanding surprising developments for the 2014 Malibu is its outstanding fuel-efficiency. Once the new Malibu hits the ground in the upcoming weeks, it will be the leading mid-size sedan in terms of fuel-economy of any other car in its class.
One of the innovations that will be helping make the new 2014 Malibu the most fuel-efficient mid-size sedan of 2014 is the addition of start/stop technology. This fuel saving feature works exactly like it sounds. The engine will turn off and restart automatically during low-speed stop and go driving. The base 2014 Malibu will record 25 miles per gallon in the city and 36 miles per gallon on the highway.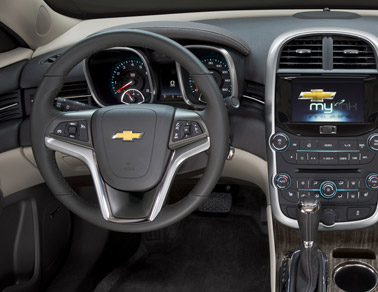 2014 Malibu vs. the field: Fuel economy
The 2014 Chevy Malibu's Environmental Protection Agency fuel-economy ratings of 25 mpg (city) and 36 mpg (highway) place it at the top of its automotive class in terms of fuel economy. That means that long time segment leaders like Toyota Camry, Ford Fusion and Hyundai Sonata are left on the outside looking it. The technology used to improve the fuel economy of the 2014 Malibu is nothing short of cutting edge. No coroners were cut and no stone was left unturned when it came to making the 2014 Malibu the most fuel-efficient mid-size sedan on the market.
The aforementioned engine start/stop technology does more than simply turn the engine off and on while driving. The system evaluates several factors before engaging automatically to make sure the conditions are right for saving fuel under those circumstances. The start/stop system looks at the speed of the 2014 Malibu, the climate control system and how much force is applied to the brake pedal to determine if the engine should be shut off.
More improvements to the 2014 Chevy Malibu
As impressive as the extra innovations in fuel-economy have been for the 2014 Chevy Malibu in Naperville, IL it all has to start with the engine. The base 2.5-liter, four-cylinder engine of the 2014 Chevy Malibu has received a number of improvements itself to help achieve the 14 percent increase in fuel-economy. The chief improvement has been the Intake Valve Lift Control systems that switches between high and low, under the proper conditions, to help the new 2014 Malibu's engine breath more efficiently. This not only increases fuel-economy but also improves torque toward the bottom of the power band.