2014 Chevy Malibu vs 2014 Ford Fusion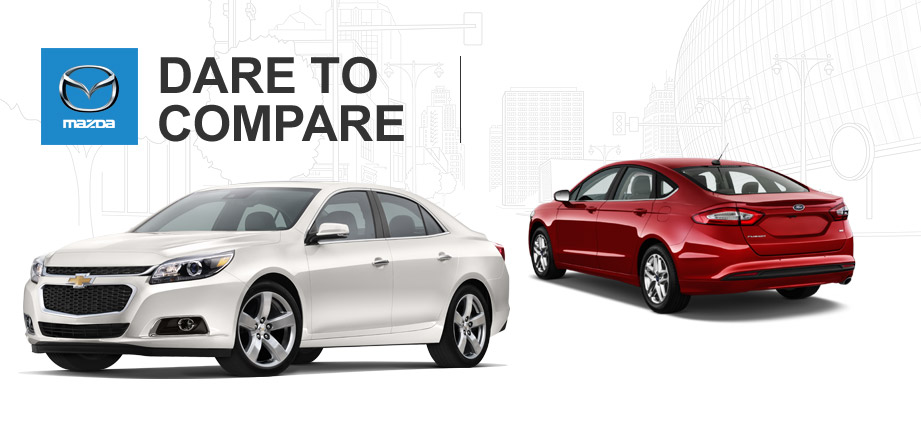 | | | |
| --- | --- | --- |
| 2014 Chevy Malibu | | 2014 Ford Fusion |
| 2.5-liter, four-cylinder | Engine | 2.5-liter, four-cylinder |
| 197 | Horsepower | 175 |
| 25/36 | MPG | 22/34 |
| 16.3 | Trunk Space (cubic-feet) | 16 |
2014 Chevy Malibu vs. 2014 Ford Fusion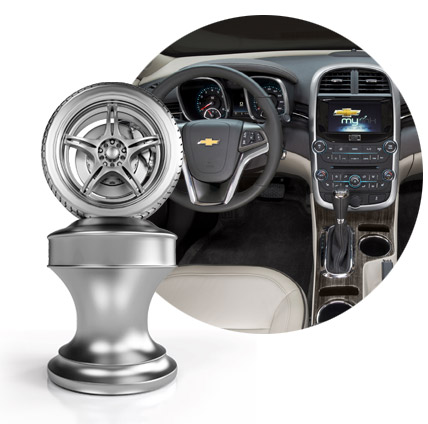 Few, if any, mid-size sedans have created a buzz like what has recently surrounded the 2014 Chevy Malibu that has landed at the Chevrolet of Naperville showroom. After getting an almost total redesigned interior and exterior as well as vastly improved fuel-economy has placed the new 2014 Chevy Malibu at the top of its automobile industry segment. One of the long time leaders that have been knocked off the top of the list was the 2014 Ford Fusion. Since customers looking for a new vehicle of this type are going to want to compare the 2014 Chevy Malibu vs. 2014 Ford Fusion, we thought we would get out in front of it.

Thanks to major improvements in the base 2.5-liter engine of the 2014 Malibu, it is now the most fuel-efficient mid-size sedan on the market today. That was not an easy goal to achieve. The set of technologies that put the new 2014 Chevy Malibu over the 2014 Ford Fusion includes engine start/stop and direct fuel-injection with advanced valve-lift control. Engine start/stop has become very popular with hybrid vehicles. This system literally stops and restarts the engine seamlessly when the conditions call for it. The direct fuel-injection with advanced valve-lift control adjusts the size of the combustion chamber and only burns the needed amount of fuel.
Interior and exterior style of the 2014 Malibu
Comparing the style of the interior and exterior designs of the 2014 Chevy Malibu vs. the 2014 Ford Fusion is a very close contest. The new 2014 Malibu has gone through an almost total redesign from the ground up. Its exterior elements have been made to be more consistent across the entire roster of Chevy sedans. This effort has been called a "cohesive design concept" and is evident on the Chevy Impala as well. As sharp as the new 2014 Malibu looks, it is not meant to be just another pretty face; so to speak. Every line and curve on the new 2014 Malibu is a part of the aerodynamics of the car and helps with the outstanding fuel-efficiency gains the Malibu has made.

Both the interiors of the 2014 Chevy Malibu and the 2014 Ford Fusion have drawn praise from independent reviewers. The interior of the new 2014 Malibu has been especially popular with critics because of its attention to detail in the layout of the gauge cluster and center stack as well as the outstanding materials that cover almost every surface of the new Malibu. The 2014 Fusion did receive a little criticism for having such a severely raked roof like that could make it difficult for taller passengers to get comfortable while riding in the backseat.