2014 Chevy Malibu vs 2014 Honda Accord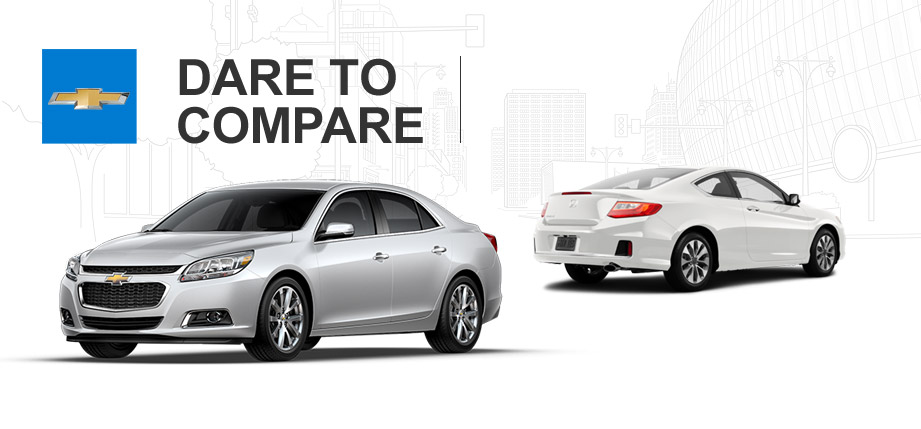 | | | |
| --- | --- | --- |
| 2014 Chevy Malibu | | 2014 Honda Accord |
| 2.5-liter, four-cylinder | Engine (base) | 2.4-liter, inline four-cylinder |
| 196/186 | Horsepower/Torque (lb.-ft.) | 185/181 |
| Six-speed automatic | Transmission | Six-speed manual or CVT |
| 25/36 | Fuel-economy | 27/36 (w/ manual) |
2014 Chevy Malibu vs. 2014 Honda Accord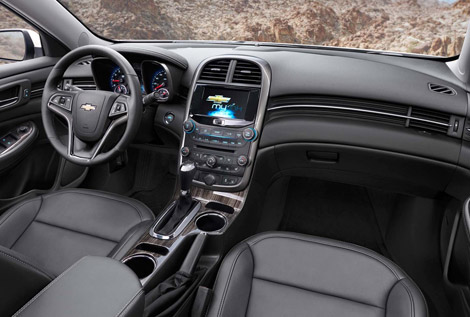 As the quality and performance of mid-size sedans have improved over the last few years, they have had a bit of resurgence in popularity. Nobody understands the need to have an outstanding mid-size sedan to offer the public like Chevrolet. It is this sense of urgency that has made the battle of the 2014 Chevy Malibu vs. the 2014 Honda Accord all the more important. For a very long time, the Accord stood almost along at the top of its automotive segment with some of the best fuel-economy scores. Now the new Malibu is closing the gap quickly and should be making competitors nervous.
For the 2014 Chevy Malibu, Chevy engineers used a brand new engine with quite a few new fuel-saving technologies attached that have allowed the new Malibu to make all of this noise in the segment. One of the many innovations made to the EcoTec engine in the 2014 Malibu is the addition of engine start/stop. This does exactly what it sounds like. When the car comes to a stop in the right conditions, the engine will turn off to conserve fuel and then restart, unnoticed by the driver. The combustion chambers in the engine can also be adjusted by the on-board computer of the 2014 Malibu to control how much fuel is burned.
Further separating the 2014 Malibu and the 2014 Accord
One of the most striking changes to the 2014 Chevy Malibu is the very exciting and athletic looking exterior. A very fluid design overall helps the first time observer understand that the new Chevy Malibu is an athlete as well as one of the most fuel-efficient mid-size sedans on the market today. Powering the base model of the 2014 Chevy Malibu is a 2.5-liter, four-cylinder engine that is capable of producing 196 horsepower as well as Environmental Protection Agency fuel-estimates of 25 miles per gallon in the city and 36 miles per gallon on the highway. The 2014 Honda Accord has a similar engine in a 2.5-liter, inline four-cylinder engine that can make 185 horsepower and has EPA fuel scores only a couple points ahead of the Malibu.
The interior battle between the 2014 Chevy Malibu vs. the 2014 Honda Accord is just as pitched as any other with the two vehicles. Both vehicles have been praised by online independent reviewers for having cabins made with the quality and materials that could easily be mistaken for some sedan that is in the more expensive entry-level luxury class. One place where the Malibu does move ahead of the Accord is with a larger trunk.