2014 Chevy Sonic vs 2014 Ford Fiesta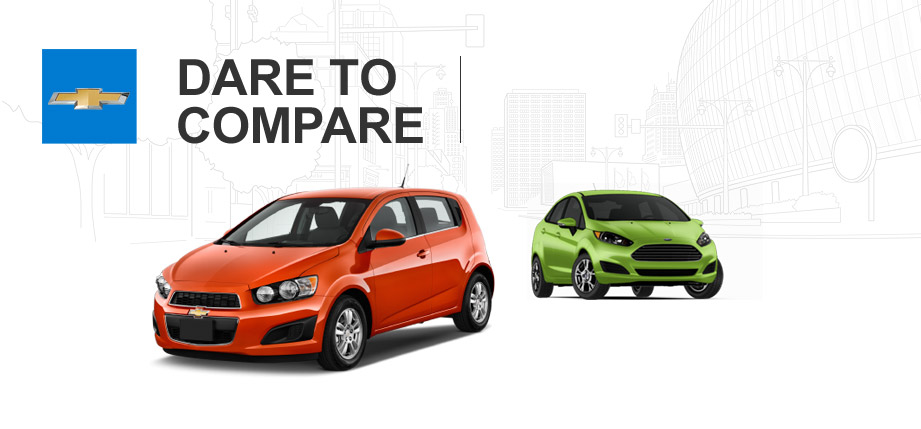 | | | |
| --- | --- | --- |
| 2014 Chevy Sonic | | 2014 Ford Fiesta |
| 1.8-liter, four-cylinder | Engine | 1.6-liter, four-cylinder |
| 138 | Horsepower | 120 |
| Auto: 25/35; Man: 26/35 | Fuel-Economy | Auto: 29/39; Man: 27/38 |
| Yes | Turbocharged option | Yes |
2014 Chevy Sonic vs. 2014 Ford Fiesta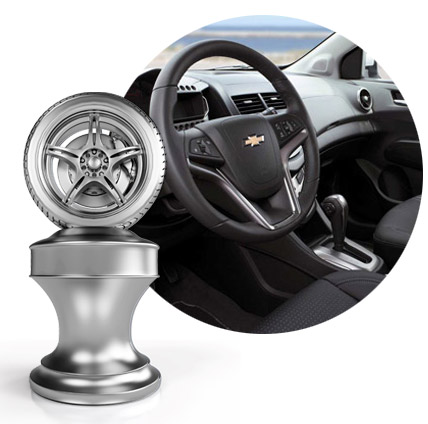 Subcompact cars have come so far in terms of design, style and performance that the entire class is almost unrecognizable from its predecessors. Each of the top automakers has more than a few vehicles that are entrants in this class and most of them are models that will cross the minds of potential buyers. Two of the top competitors in this class that are very well matched and always being compared are the 2014 Chevy Sonic vs. the 2014 Ford Fiesta. Chevrolet and Ford are two of the top automakers in the world, so it would make sense that their vehicles would be pitted in this head-to-head battle.

Both vehicles have very similar mechanical equipment which has led to very similar performance scores. There are also a number of other common elements between the 2014 Chevy Sonic and the 2014 Ford Fiesta, for instance both come with turbocharged engines as an available upgrade. The new Sonic and Fiesta also share the fact that both can be had with either a standard sedan body style or a highly functional hatchback style.
Finding the differences between the Chevy Sonic and Ford Fiesta
The base model of the 2014 Chevy Sonic is powered by a very fuel-efficient 1.8-liter, four-cylinder engine that can produce 138 horsepower. Standard equipment on the base model of the new Chevy Sonic is five-speed manual transmission that allows the vehicle to record an Environmental Protection Agency fuel-economy estimated 26 miles per gallon in the city and 35 miles per gallon on the highway. Customers who choose the upgraded engine will get a 1.4-liter, four-cylinder motor that produces the same amount of power but because of the addition of the turbocharger it will record higher fuel-economy scores and provide a bit more punch from the line. The Fiesta does not quite have the same performance scores, but does offer slightly higher fuel-savings.

When it comes to technology, the 2014 Chevy Sonic makes the use of everything available. In addition to the Chevy MyLink system that will control the audio system, it also includes some OnStar functionality as well streaming music apps like Stitcher and Pandora Radio. To help with navigation, the Chevy Sonic is also compatible with smartphone navigations that will help drivers find their exact destination.