Express car maintenance near Naperville and Aurora, IL
Chevrolet of Naperville is more than one of the area's leading new Chevy dealerships. We also have one of the best service departments in northeast Illinois. When you bring your car, truck or SUV to Chevrolet of Naperville, regardless of make or model, we have the experience and the equipment available to make sure the problem is properly diagnosed the first time and repaired properly the first time. The best and easiest way to get your new or used vehicle to continue running at peak condition is to keep up with factory prescribed maintenance schedules. To make that easier and quicker so customers have few disruptions to their day, Chevrolet at Naperville is introducing express car maintenance near Naperville and Aurora, IL.

Our sales staff goes out of their way to make sure that only the highest quality used cars are sold on our lot and our manufacturing partner Chevrolet builds some of the most reliable vehicles that are for sale in the United States. However, sometimes the unfortunate happens. That is why the Chevrolet of Naperville service department is launching the express maintenance program so we can quickly diagnose and fix the problem to get you back on the road as quickly as possible. Our express maintenance program will offer certified service for any make and model of vehicle that is brought into our shop.
Pit Stop Crew Express Maintenance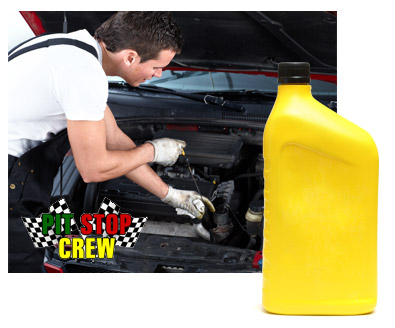 We can't stress enough the importance of following the maintenance guidelines outlined in your vehicle's owner's manual. By strictly adhering to those guidelines, you can give yourself a leg up on keeping your car running in top order for as long as possible. However, it is also important to keep an eye on certain important systems in between service appointments. When you have your car serviced with Chevrolet of Naperville's Express Maintenance in Naperville and Aurora, IL, you will have free access to the Pit Stop Crew that will check your oil level, the amount of windshield washer fluid and tire pressure to make sure all three are within recommended ranges. Also, if needed, we will top those fluids off if you need an adjustment. Because of the outstanding level of training our service technicians have received, we can do these tasks with minimal disruption to your daily routine.
Stay on top of your car's tires and brakes
Of all of the important parts that make up your car, truck or SUV, one of the most unsung heroes of the whole show are your tires. It is a simple thing to overlook. Our tires are such a simple deal; they are black, rubber and full of air. However they perform such an important role. The tires on our cars are our first line of defense when it comes to controlling our vehicles and when stopping. That is why their proper car and maintenance is so important. That is why Chevrolet of Naperville is offering a pair of tire deals to make sure you never have an excuse to put off a new set of tires or have them rotated.

The Chevrolet of Naperville Express Maintenance program in Naperville and Aurora, IL is also starting a brake promotion where our highly trained professionals will offer a lifetime guarantee on brake pad replacement and labor when you choose to have your brakes serviced with us. Be sure to contact our service department for more information.