2017 Chevrolet Colorado Truck Bed Configurations and Accessories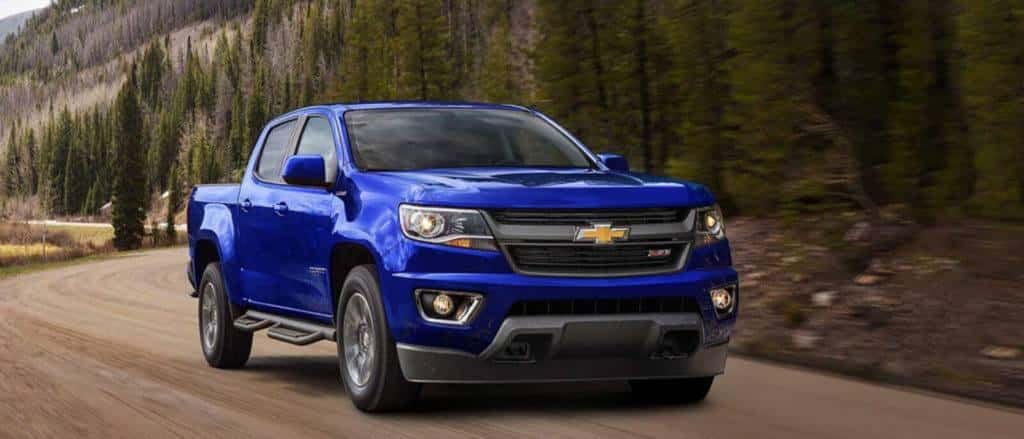 Imagine finding the right truck with the power and efficiency you want, but learning it doesn't have the bed configuration you need. That won't be an issue when you choose one of the 2017 Chevy Colorado truck bed configurations or list of accessories available at Chevrolet of Naperville. In fact, Aurora, IL drivers have access to so many options that it might be hard to choose just one truck to take home.
Truck Bed Configurations
Financing a new truck can be a confusing prospect, especially if you can't find what you want. That won't be an issue with the latest Colorado:
Extended Cab, Long Box: The smallest cab of the three, the extended cab, long box has a wheelbase of 128.30 inches and a total length of 212.7 inches thanks to the 74-inch bed, which can haul as much as 1,557 pounds of cargo.
Crew Cab, Short Box: The crew cab, short box shares a frame with the extended cab, giving it the same wheelbase and total length but with a shorter 61.7-inch bed capable of hauling up to 1,574 pounds of payload.
Crew Cab Long Box: The longest of the three configurations, the long box, crew cab has a 140.5-inch wheelbase and 224.9-inch total length thanks to the 74-inch bed that manages a payload of as much as 1,516 pounds.
Truck Bed Accessories
Once you've chosen the bed to suit your needs, it's time to pick the accessories that make your Colorado uniquely your own:
Off-Road Sports Bar: Add a little flair to the bed and get a place to attach extra lights.
Off-Road Lights: See the road better with specialty lights attached to the off-road bar.
Tonneau Cover: Choose folding, vinyl, or hard covers to protect the bed's contents.
Bed Rails: Secure heavy cargo and add safety handles for easy entry.
Gear-On: Select useful amenities like the cross-rail tiered storage system, cargo tie-down rings, or cargo box divider.
Bed Liner: Protect your investment with a drop-in or spray on bedliner.
Ladder Rack: Free up cargo space and keep the ladder from bouncing out.
Find the 2017 Chevy Colorado Truck Bed Configurations to Suit Your Lifestyle
Whether you want a rugged ride or sporty flair, you'll find the 2017 Chevrolet Colorado truck bed configurations and its various accessories near Naperville and Aurora, IL at our lot. Contact Chevrolet of Naperville today at (630) 357-6100 or visit our showroom at 1515 Ogden Ave in Naperville, IL to learn more.