Top Chevy Models to Buy Used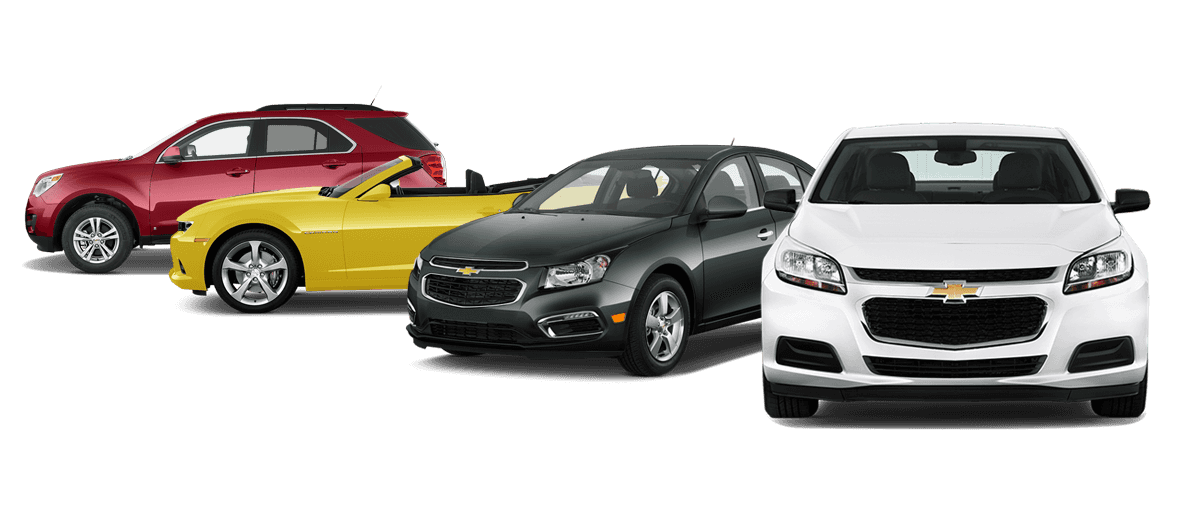 The Chevrolet brand is one of the best-selling, most respected automotive manufacturers in the world. Made right here in the United States, there is nothing quite like owning a piece of the American-made dream, by driving home in a new or used Chevrolet. If you are on the hunt for great used cars for sale, there are more than enough reasons why you should opt for a Chevy over all other car brands. As you begin your hunt for that perfect pre-owned Chevy brand car, truck, or SUV, it can help to know a bit of background regarding each nameplate and which model years are the best to buy.
More Dependable than Other Brands
To put it simply – there is no other automotive brand available in the United States that is as reliable as Chevrolet. The bowtie brand has earned its fair share of industry accolades and honors in the dependability and reliability department, further catapulting it to the highest used vehicle standings. While used Chevy cars, trucks, and SUVs may cost more on average than other automotive brands, the old adage of – you get what you pay for – is certainly true in this case. While cars from Ford, Honda, and even Hyundai may cost you less up front, reliability studies prove that these cars will cost you more down the road in maintenance fees, than more dependable options from Chevrolet. The decision to choose Chevrolet-branded vehicles over other automotive brands is an easy one to make – but which nameplates are the best to purchase used in the coming years? Glad you asked!
Top Ranked Used Chevy Models to Buy NOW
While it is easy to realize that Chevy-brand cars are your best bet for long term reliability and dependability, it can be more difficult to discern which models and model years are the best to purchase. Let's take a look at some of the Chevy vehicles that are available used, and see how they measure up in terms of affordability, reliability, and, of course – dependability.
Chevy Volt – U.S. News & World Report ranked the 2011 Chevy Volt as the number one Used Hybrid Car Under $15k, with the 2012 model coming in at a close second. General Motors and Chevrolet have increased the electric range of the hybrid Volt each year, so expect the newer model years to have a higher range than previous versions of the Volt. With the 2017 Volt starting at just $33,200, it's easy to find used versions for much, much less.
Chevy Malibu: The Malibu has been a staple sedan in the Chevy lineup since 1964, and the newer versions of this four-door car are arguably the best yet. If you are in the market for a used midsize car, do not discount the Malibu. The 2014 version of the four-door sedan was completely upgraded, giving buyers plenty of added benefits that are included in the 2017 Malibu, for much less money. The best part of the 2014 Chevy Malibu? The base models equipped with the four-cylinder engine manage to achieve a fuel economy rating of up to 25 miles per gallon in the city, and 36 miles per gallon on the highway. With a low starting price for used versions, and exceptional fuel economy ratings, a used Malibu may be the perfect solution for your used car shopping needs.
Chevy Camaro: If settling for mundane sedans and family-oriented crossovers isn't your cup of tea, check out used Chevy Camaro models. It may surprise you to learn that used versions of this iconic muscle car can end up well under $20,000. The 2010 Camaro is a great place to start, especially for buyers on a tight budget. While this year's Camaro may not earn you a top spot on the list of the most amazing Camaro models ever built, it will certainly give you enough of an edge out on the open highway. With awesome features such as keyless entry, power reclining seats, and cruise control, the 2010 Camaro may offer more of what you need than you otherwise realized.
Chevy Equinox: The first crossover SUV on our list of great used Chevy models to buy is the Equinox. This popular SUV is one of the most affordable crossovers to purchase used, with plenty out there for under the $15,000 mark. If you want a capable crossover without having to take out a second mortgage on your home, be sure to take a look at the 2009, 2012, and 2013 models, specifically. While the 2009 version packs more of a power punch, the 2012 and 2013 Equinox SUV is capable of achieving an EPA-estimated rating of 32 miles per gallon on the highway. Not bad, not bad at all.
Chevy Tahoe: The 2010 Chevy Tahoe managed to earn a top spot on the list of Used Large SUVs Under $30k by U.S. News & World Report, with the hybrid model of the large SUV also ranking high on the list. In fact, the gasoline-electric SUV is one of the most capable and fuel efficient large SUVs on the market, making it an even more cost-effective purchase when bought used. While all pre-owned Tahoe's have earned a top spot on our list of best used Chevy vehicles to purchase this year, the 2010 version is particularly awesome at providing high-tech features and great value for the price.
Chevy Suburban: As the larger version of the Tahoe, it should come as no surprise that the Suburban has also earned a top spot on this list of affordable and dependable used Chevy models to purchase today. More specifically, the 2014 Suburban ranks high in affordability, dependability, and reliability. Used SUV shoppers should have no issue finding a pre-owned version of this iconic SUV for a price that they can afford. Reputable dealerships, such as Chevrolet of Naperville offer great used and certified pre-owned Suburban models for sale, making the decision to purchase one of these capable SUVs easier than ever before.
As you can clearly see, the Chevrolet lineup is full of capable cars and SUVs to purchase used. If you are in need of a reliable pre-owned vehicle, be sure to check out the inventory at Chevrolet of Naperville Used. We have tons of great options to choose from, at price points that you can afford.