Average Chevy Finance Rates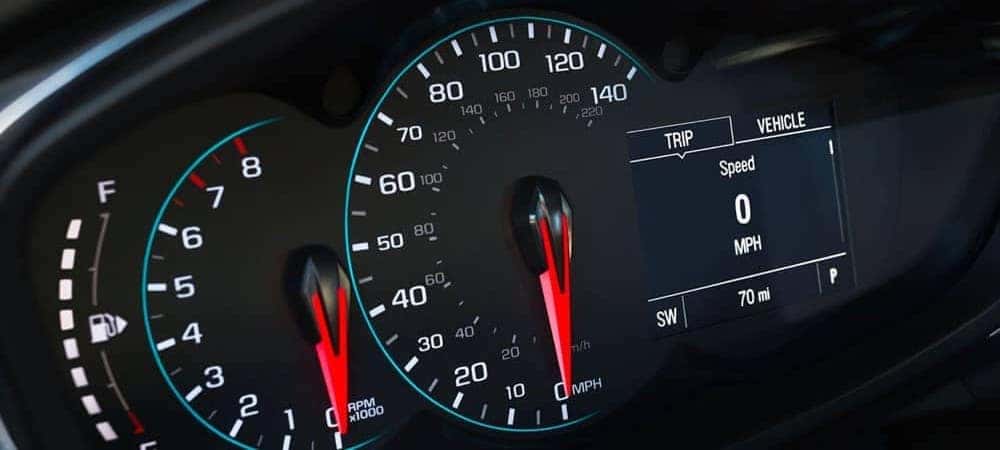 Ever wondered what kind of Chevy finance rate your credit score would get if you applied for an auto loan? While the financiers at Chevrolet Of Naperville are flexible and happy to work with you in determining a custom loan option, we encourage Aurora and Bolingbrook car shoppers to read our helpful guide on how credit score and Chevy finance rates correlate, so you can get a ballpark idea of what to expect.
Over 680
Credit scores above 680 are considered "Prime." In this territory, your interest rate will likely be in the single digits. You'll also require fewer documents to prove your financial security while negotiating for a loan.
Between 620 and 679
Credit scores between 620 and 679 are considered "Near Prime." In this range, your Chevy finance rate will likely be in the high single digits or low double digits. The financier may require additional conditions and requirements on the loan. When you're "Near Prime," it's important to look at your credit report before negotiating, as you may just need to change a few credit habits to enter "Prime" territory.
Under  620
When your credit score is under 620, you will have to apply for a "Subprime" loan. Subprime loans often feature car interest rates in the teens and low twenties. This is because you're considered higher risk. They also require larger down payments as an assurance to the dealership that you're invested in paying through the value of your new vehicle. Furthermore, dealers will stipulate additional conditions and requirements on your loan.
Discuss Chevy Finance Rates with Chevrolet Of Naperville
Get in touch with the finance department at Chevrolet Of Naperville to see what Chevy finance rates are available to you. While you can roughly estimate your interest on your monthly payment by going off the guide above, we work to finance people of every background in greater Romeoville, and we treat every case as a unique situation, so don't hesitate to reach out and see what we can do for you! While you're here, be sure to check out our guide on determining whether to lease or finance.
Latest on Chevrolet Models
Looking for a compact SUV with the precise handling you need for your downtown Aurora drives? With its easy maneuverability and a tight turning radius, the Chevy Trax keeps you in control no matter what the traffic report says. On top of that, it comes with a generous number of standard infotainment features to keep…

The 2021 Chevrolet Trax takes what so many Naperville drivers already loved about this vehicle and makes it even better. The latest improvements to Chevy's standout subcompact SUV are no more apparent than on the 2021 Chevrolet Trax interior, which is full of exciting technologies and designed for optimal comfort. Chevrolet Of Naperville peeps inside the Chevrolet…

If you're ready to upgrade your Aurora ride with a rough and ready pickup along with a versatile cabin, then the 2021 Chevy Silverado interior is sure to impress. With expanded interior seating and cargo specifications to improved technology features, you'll have everything you need in your next Chevy. Discover all you'll find in the…