Bad Credit Car Loans
How to Get a Car with Bad Credit
Getting a car loan may be simple when you've got stellar credit in the Aurora area, but what do you do when your credit is far from perfect? Learning how to get a car with bad credit is easier than you might think – but it does require some research. Let's go through the steps you need to take to secure a great car at an affordable price.
At Chevrolet of Naperville, our team will: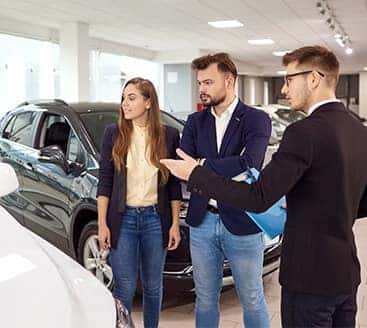 1. Explain your options based on your credit situation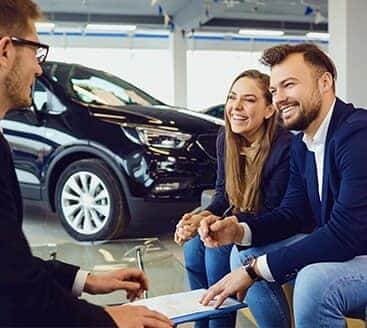 2. Discuss loans, paperwork and answer your questions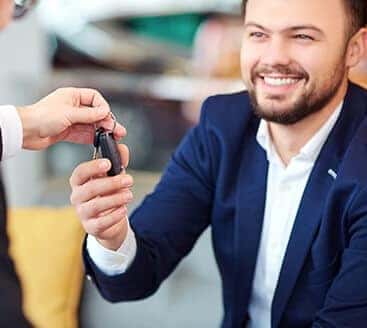 3. Get you into the Chevrolet that's right for you
If you have questions or would like to speak directly with one of our specialists, fill out the form below and someone from our finance team will contact you.
Have Questions Or Want To Speak With A Finance Specialist?
Do you have bad or no credit and are concerned about buying a car, truck or SUV? Have you looked into financing at other dealerships in the past and been turned down? Are you worried you'll be treated unfairly? Don't worry! We are here to help! Our financing department here at Dan Wolf's Chevrolet of Naperville, IL is made up of super friendly and knowledgable specialists who dedicate their time to helping customers with all kinds of financial backgrounds. Good credit, bad credit, or just no credit – whatever your credit score is – we will work with you to determine what type of loan is best for you and your budget. We can work to get you into that Cruze, Equinox, Silverado pick-up truck, or any of our other new Chevrolet models.
Get Pre-Approved for a Car Loan
The team at Chevrolet Of Naperville work hard to make the financing process easy for our customers, so whether you have good or bad credit, you can drive away in a fantastic vehicle. You can even start the process from the comfort of your home in Bolingbrook with our online financing application. Just fill out the information and get pre-approved without making the trip to our office! From there, we can discuss exactly what you should do to move forward.
Improve Your Credit Score
Did you know that a car loan can actually help improve your credit score? Even if you have bad credit to begin, you can steadily raise your credit number over time if you make prompt payments in full. This showcases your reliability and responsibility, which leads to more lending power and better interest rates down the line!
Prepare for the Process
So, want to know how to get a car loan with bad credit? Here are a few things to keep in mind:
How much can you pay per month? Be honest about how much you can afford based on your budget.
What is your down payment? A larger down payment can be a big asset if you have poor credit, but don't put down more than you can comfortably afford.
Can you clean up your credit report ahead of time? If you can pay off a few small bills or correct errors, now is the time to do it!
What type of car do you want? Consider looking into used models and special deals to cut costs – and check out our tips to save money!
What questions do I have for the dealership? We're always happy to offer our advice!
Find Your Vehicle at Chevrolet Of Naperville
If you're ready to start the process, Chevrolet Of Naperville is here to make your shopping experience better than ever. We're located in Naperville, near neighboring Romeoville, so contact us with your questions or start shopping online!