Selection, Sales, and Service at Chevy of Naperville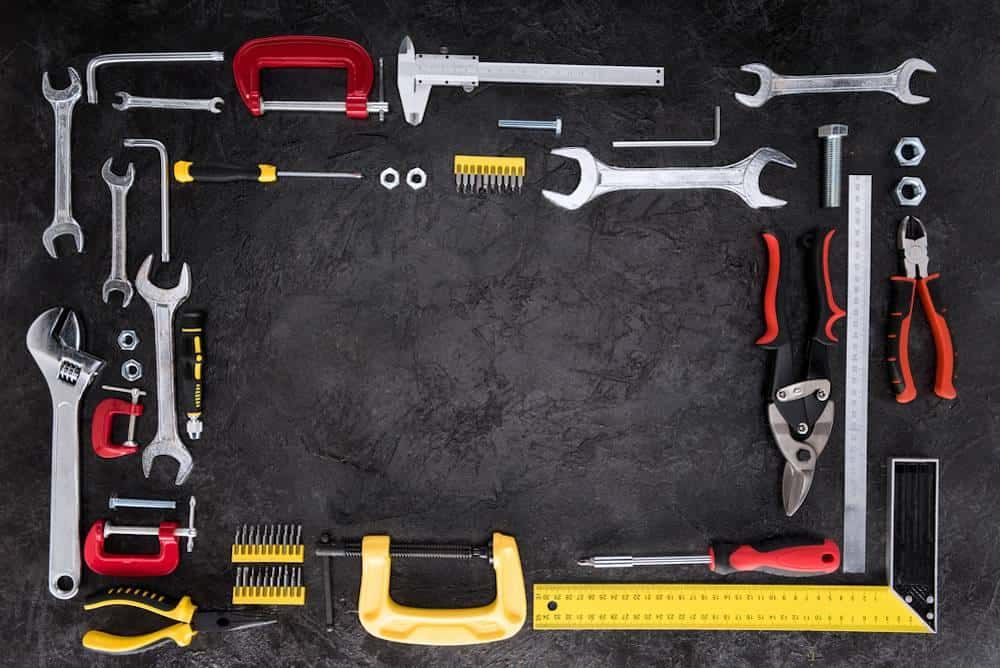 When you're looking for a Chevy dealer near St. Charles, you need a business that boasts a great selection, unbeatable prices, and exemplary service. We welcome you to check out all this and more at Chevrolet of Naperville.
Since 1971, our automotive group has been thrilling customers just like you with new Chevrolets. Our outstanding commitment to customer service in addition to our great selection makes us a different kind of automotive dealership.
We're proud to serve the Illinois suburbs and communities with our dedicated employees and talented service team to bring you the best in new car buying.
From cars to SUVs, crossovers to performance cars, from trucks to vans, we have it all. Your dream Chevrolet is just a visit away with us. Find out why we're your number one choice for new Chevrolets in Naperville.
Why Chevy?
Chevrolet has been in business for more than 100 years and has set America's standard for automobiles. Innovation and technology are Chevy's pinnacles guiding the future generations of these cars. 4G LTE Wi-Fi is available built-in to your new Chevy; Chevrolet is the only car company to offer this.
Chevrolet features items like auto updating for your Android, advanced phone integration, and competitive fuel economy. Over the years, Chevy has received numerous awards such as the NHTSA 5-Star Safety Rating for the Chevy Trax and the Motor Trend Truck of the Year for the 2015 Chevy Colorado.
Plus, let's not forget the Corvette, which won 2014 North American Car of the Year among many other honors. This car is virtually unmatched by any other competitor. Chevy is also the only car company that offers a small truck that's diesel powered, out-competing Ford, Dodge, and Nissan. A diesel engine gives the Chevy Colorado more horsepower and better towing capabilities.
Chevy also offers all-electric vehicles like the Chevy Volt that produce zero emissions and are the ultimate cars for environmental enthusiasts.
Even Chevy trucks boast more of an advantage over competitors like Ford. With a higher towing capacity and precise handling, Chevy raises the bar when it comes to capability and comfort in their vehicles.
Buying a new Chevy is investing in an American tradition that brings technology and ease to your everyday ride.
Our Selection
Our extensive inventory of new Chevys makes us your one-stop shop for new car buying. No matter what model of Chevy you're looking for, Chevrolet of Naperville can help. We have hundreds of new Chevys in stock just waiting for the chance to be your next new car.
We constantly update our inventory of new cars, trucks, and SUVs. If you want to look online for vehicles before visiting us in person, you can be assured our inventory is current. Whether you'd like to browse our new Chevy inventory online or stop by the showroom, we welcome you wholeheartedly into our family.
Don't visit other dealerships that can't provide you with the selection of new Chevys that we have on our new car lot. We're a dealership that offers financing, selection, and a professional, friendly team to help you thoroughly enjoy your car buying experience with us.
Don't take our word for it, though. Come and visit us at our dealership to take your pick of our new Chevrolets in stock. Our selection combined with our friendly staff will totally change your perception of car buying—in fact, we bet you'll want to recommend us to family and friends after experiencing our hospitality.
Your Experience with Us
Chevrolet of Naperville knows your experience with us will be a positive one. We serve 15 different suburbs and the surrounding areas in Illinois. Our commitment to customer service is highlighted in our customer relations philosophy, which recognizes that without customers, we wouldn't exist.
We extend our thanks to customers every day by offering our absolute best in customer service. We never aggressively pursue our customers and you'll only find the most sensitive sales team with us. We want you to be happy regardless of whether you buy a vehicle or not. We aim to exceed our customers' expectations with our service!
You'll also be promptly informed of any specials and deals we're offering, both from our dealership and from Chevy itself. We always work to get you the best deal possible.
If you need financing for your new car, Chevrolet of Naperville can help you out with that, too. Make your purchase with us that much easier with our finance department, which houses professionals who work to get you the loan option that'll work best for you. You'll feel confident in your purchase with concrete financing and you'll know we have your back when buying your new car.
About Chevy of Naperville
We're a member of the Dan Wolf Automotive Group, which is made up of three different dealerships that have been making customers happy with quality vehicles since 1971. Between our competitive prices and expert team, we're here for you with our expertise and services. Customer satisfaction is our top priority and the attention and care you'll be given by our sales team is second to none.
We even finance your ride through our finance department and conduct maintenance and repair work through our premium Chevy service department. Scheduling service with us is easy and we see you as soon as possible. Whether you need regular maintenance or a repair from an accident, our service department with certified technicians can help. Our parts are directly from Chevy and we never use aftermarket components on your Chevrolet.
Chevrolet of Naperville is also committed to giving back to the community through organizations like the Turning Pointe Autism Foundation, which was founded in 2007 to help support families that experience challenges raising a child or children with autism.
We look forward to helping you experience your next ride in comfort and style with our in-house financing in addition to our expert team of professionals. We invite you to come visit us at 1515 W. Ogden Avenue in Naperville, IL or to give us a call at (855) 410-3413. See you soon!